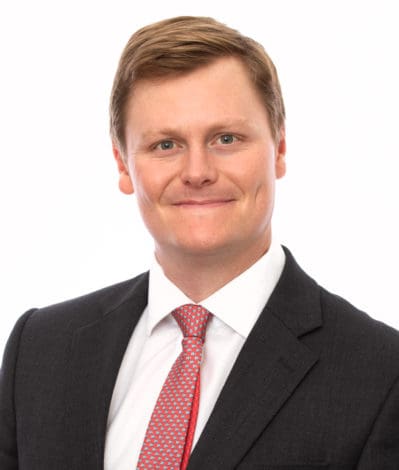 William Gubbins
Solicitor
William joined the firm in 2021 and predominantly acts for and advises the Firm's clients on employment law matters.
He is experienced in advising employers and individuals (including senior executives) on settlement and consultancy agreements, employment contracts, secondment and commission agreements, restrictive covenants and employment terminations.
William is also experienced in preparing documentation for and handling contentious employment matters and employment tribunal proceedings (including unfair and constructive dismissal all aspects of discrimination, harassment, victimisation, whistleblowing, and breaches of contract). William provides HR support and guidance to employers in respect of grievance,  disciplinary matters and terminations and provides general day-to-day advisory HR support cross a range of queries, including queries and issues around employees and best practice, and reviewing, drafting and amending employment contracts, HR policies and employee handbooks.
William  provides general commercial advice to the Firm's clients too, in particular advising on, reviewing and amending terms of business and confidentiality agreements, and assisting in relation to data protection matters.
William graduated from the University of Exeter where he studied Psychology with Sport and Exercise Science. He undertook the Graduate Diploma in Law and Legal Practice Course at the University of Law, London.
William joined Underwood Solicitors in April 2021 as a solicitor having qualified in September 2017 with a law firm in London's West End, before spending three and a half years as an employment Solicitor with a national law firm on qualification.
William is a member of the JLSLA (Junior London Solicitors Litigation Association), ELA (Employment Lawyers Association (UK)) and the ILS (Industrial Law Society). William has been part of ELA working groups to provide responses to Government consultations on employment law proposals and reforms.
William has also been interviewed on BBC Radio and other national and regional radio stations to discuss relevant employment law issues.