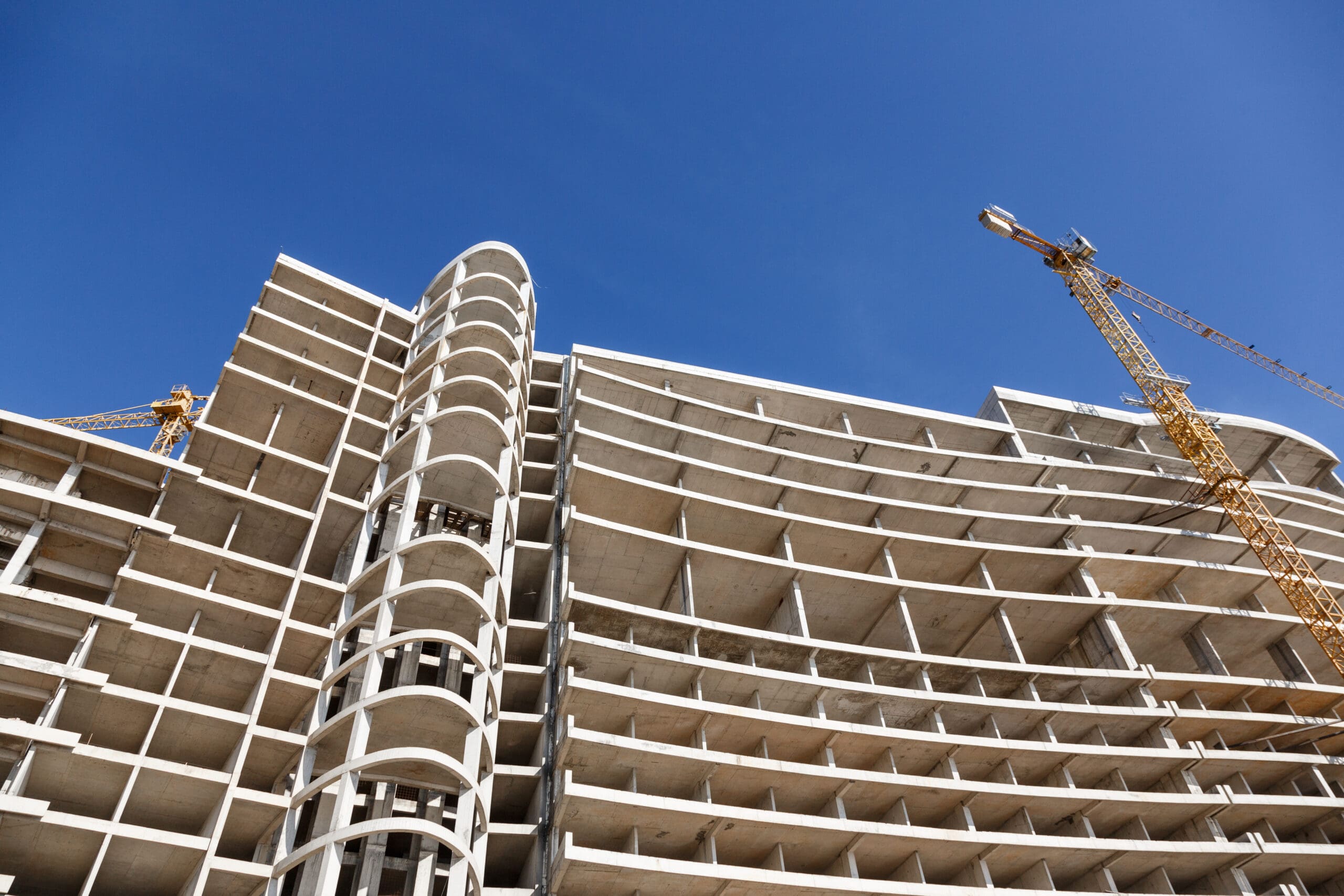 Thursday, 10th August 2023
Navigating rising insolvencies in the construction sector: strategies to safeguard your business
A Sector in Crisis
According to Insolvency Service statistics, 4,262 construction firms became insolvent in the 12 months up to 30 June 2023. Continuing a worrying trend from 2022, construction saw more insolvencies than any other sector during the six months of the year, with construction firms accounting for nearly one in five company insolvencies.
It's bad, but according to a report from Red Flag Alert[1], it could get even worse.
Estimating that there is around £300 million of bad debt within the UK construction sector, the report predicted that "a perfect storm of factors could lead to more than 6,000 company insolvencies in the UK construction sector during 2023".
There are many reasons why the sector is facing large-scale administrations, including:
Significant increases in material costs (way in excess of inflation)
Supply chain disruption/ difficulties procuring materials in reasonable timescales primary due to Covid-19, shipping issues etc.
Bad debt (with failing companies dragging others into difficulty)
Having to repay Covid-era loans
High energy costs
Inflation and interest rate increases
Staff shortages.
Facing the risk of insolvency, whether it's your own business or one of your contractors, customers or suppliers, can be extremely difficult and complicated to handle. And all too often, the stress, disruption, and uncertainty can lead to contractual disputes. For example:
Disputes over payment for completed work, materials, or services provided;
Difficulties in meeting contractual obligations, such as delays in project completion or a failure to adhere to project specifications often leading to claims for extended project durations and additional costs;
Disputes over the ownership of materials on-site;
Disputes over any existing bonds or guarantees.
Furthermore, if one party faces insolvency, it's not uncommon for the other party to consider terminating the contract. However, this can be complex and lead to additional disputes about the validity of any termination notices.
Early warning signs
A company becomes insolvent when it is no longer able to meet its debts and/or when its liabilities exceed its assets. And this doesn't often happen without warning.
Early indications that a building contractor may be struggling financially include:
Late payments. If a contractor is consistently late making payments to subcontractors, suppliers, or staff, this is a red flag that they might be experiencing cash flow problems.
Payment demands/changes. If a construction firm starts to negotiate early payment, more frequent instalments, or unjustified charges, this could suggest it is in financial difficulty.
Subcontractor/supplier disputes. Subcontractor and supplier disputes can be a clear warning sign that things are not as they should be.
Safety concerns. Financial struggles might lead to a lack of focus on safety, resulting in potential accidents or violations.
Quality issues. If the standard of work is compromised, this could be due to a shortage of resources. This includes instances where essential quality upgrades are not taking place as expected.
Disappearing materials. If resources start vanishing from site, it could be a reason for concern.
If a project suddenly starts experiencing delays and a shortage of labour, financial problems could be behind the holdup. Businesses should also watch out for any delays to the filing of accounts or annual returns.
Communication problems. If you cannot get hold of key employees or management, if they suddenly leave a company, or if you find increasing aggressiveness in communication, this could be due to financial instability.
Rumours about a firm's financial position. Often, even if you do not spot any warning signs, there will be rumours about a company's financial struggle.
By paying attention to these early warning signs and seeking communications and clarification from construction firms, you may be able to protect your interests and stop a bad situation from escalating.
Top tips for dealing with insolvency
For businesses facing insolvency
For most construction businesses in financial dire straits, it might be possible to rescue the company. Should issues occur, the following steps could help:
Reviewing your business plan, budgets, and credit control policies to establish how to generate sufficient cashflow to keep the business running and stop its credit position from deteriorating (e.g. invoicing on time, chasing up any outstanding debts, renegotiating more favourable terms, etc.).
Speaking to your bank, funders, and major creditors (e.g. HMRC) to ensure you give the company the best possible opportunity to continue trading. Very few creditors stand to gain financially from making you insolvent, so most will agree to an affordable repayment plan, even if over an extended period.
Consider administration to give your business the breathing space needed to rescue the company as a going concern.
Seek early professional advice. The earlier specialist legal advice is sought, the more options will likely be available to the business and the more control it can exercise over the process. Legal advice is also recommended to protect directors of insolvent construction companies from potential claims.
For suppliers and clients of businesses facing insolvency
Any business entering a commercial relationship with a construction firm should always undertake robust due diligence to assess the risks – especially given the high level of insolvencies in the sector.
At Underwood & Co, we seek to include provisions in all our client's construction contracts to protect them in worst-case scenarios. For example, clauses to safeguard funds, express termination provisions, and collateral warranties. We also include lien waivers to stop subcontractors and suppliers from making claims against our clients should their contractors fail to honour their debts.
Nevertheless, sometimes things go wrong. As such, if you find yourself in a business relationship with a struggling company, we recommend that you:
Communicate openly to address your concerns and get clarity on any plans to address the situation;
Document everything and make sure you have clear records about any contracts, the status of the works on site, and any materials already paid for (including those that have not arrived and any that have disappeared);
Ensure you retain ownership of materials/IP if you know that the construction business is in trouble. This will help to protect your financial position should the firm become insolvent. If possible, secure physical assets or materials on-site;
Make sure the construction firm has all the necessary insurances/protections in place (e.g. professional indemnity insurance);
Monitor the situation. For example, by looking out for early warning signs, any escalation of difficulties, and keeping an eye on the London Gazette and Companies House so you will know if the contractor officially enters the insolvency process;
Look at whether you can diversify your suppliers/contractors to reduce dependency on a single entity facing financial issues (depending on your contract, you may be prohibited from doing this);
Seek legal advice to ensure you understand the contractual rights and obligations placed on you and the other party. Once you know what you are dealing with, an expert lawyer will help you to negotiate and navigate the situation to your best possible advantage. This includes checking your termination rights and insolvency provisions, negotiating performance bonds or guarantees to ensure completion or compensation, and establishing new payment terms to reduce the risk of losing large sums of money.
It is also important to be aware of how intrinsically linked construction matters often can be with development finance obtained from lenders.  The collapse of a contractor often triggers an event of default under a lender's facility agreement.  Navigating a solution with the lender is not straightforward but is something that we at Underwood & Co have extensive experience with.
If you require further information about anything covered in this briefing, please contact Aoife Reid, Mark Smith or your usual contact at the firm on +44 (0)20 7526 6000.
This article is for general purpose and guidance only and does not constitute legal advice.  It should not replace legal advice tailored to your specific circumstances.