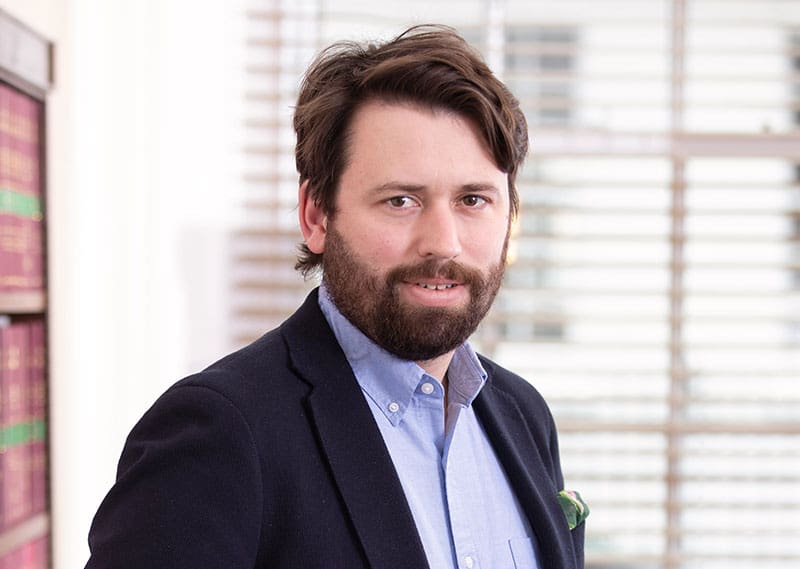 Friday, 29th July 2022
Interview with our associate Oliver Whitehead
We interview Oliver Whitehead, a solicitor in our Property Department on his career so far and what it's like to work at Underwoods.
When did you join Underwood and how has your time been here since you first started?
I joined Underwoods as a trainee in 2018 and qualified as a solicitor into the Property Department in 2020. I have enjoyed my time here both as a trainee and a solicitor – as we are a small firm in terms of number of solicitors you are very much involved in transactions as a trainee and junior solicitor. This exposure to good quality work and a substantive role in transactions alongside significant client contact means you do not feel as if you are solely involved in matters in an admin role or just in the background and has helped me gain more practical experience than I would have expected at a similar level of post-qualification experience in a larger firm. Obviously qualifying in the middle of a pandemic was a challenge, but the pandemic has lead to adaptations in the way we work and the way key stakeholders in property transactions interact, which I think overall have had a positive impact on the sector.

You practise within the Property/Real Estate Department of the firm. What made you choose this field, and what do you enjoy in particular?
Property/Real Estate is such a broad field, I think overall I chose this area of practice as it is pretty fundamental to private and commercial life in this country. Whether you are buying a house or an investment property or starting your own company there is usually a property aspect to be considered. It is also an area of practice which really challenges you to provide excellent legal and commercial advice as quite often you will find a 'quirk' in a matter which requires both excellent technical legal advice as well as understanding the impact on the client and the commercial background.

What advice would you give to future trainees?
Listen to senior colleagues, say yes to opportunities and get involved. If you're willing to roll up your sleeves you can get substantively involved in transactions that in other firms you may not ordinarily be exposed to; there is simply no substitute for gaining experience by doing rather than watching.

What do you enjoy doing outside the office, what keeps you motivated and happy?
Outside of the office I have two passions, golf and wine. I am a keen, if slightly wayward, golfer so you can quite regularly find me out on a golf course persuading a small ball to go vaguely in the direction I intended. I am also a very keen wine taster, I currently hold the Wines & Spirits Education Trust (WSET) Advanced qualification (with distinction) and am studying for the WSET Diploma, which is a professional wine qualification, so alongside legal advice I am quite happy to dispense wine advice too!

If you could take out anyone for a special dinner, who would you take?
I would have to say my fiancé just in case she reads this! If I could pick one figure from history to have dinner with it would have to be the late author Douglas Adams, I think the Hitchhiker's Guide to the Galaxy was a work of genius and his later writing on conservation was ahead of its time.
If you were not a solicitor, what would you have been?
Prior to becoming a solicitor I was in academic research in the field of international relations, so probably at a think tank writing about something terribly esoteric.